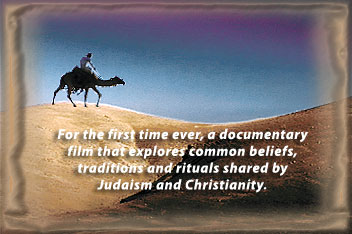 This award winning two hour television documentary examines how contemporary Jews and Christians perceive each other, confront prejudice and stereotypes, and how they can understand and respect one another despite their differences. The program is based on the book Our Father Abraham: The Jewish Roots of the Christian Faith by Marvin R. Wilson, Ph.D. and is produced by Auteur Productions with Connecticut Public Television, the presenting station to Public Television. This program was funded in part by a major grant from the Pew Charitable Trusts.
WATCH THE PREVIEW
Jews & Christians: A Journey of Faith from Auteur Productions on Vimeo.
You may also want to preview our other interfaith documentaries.